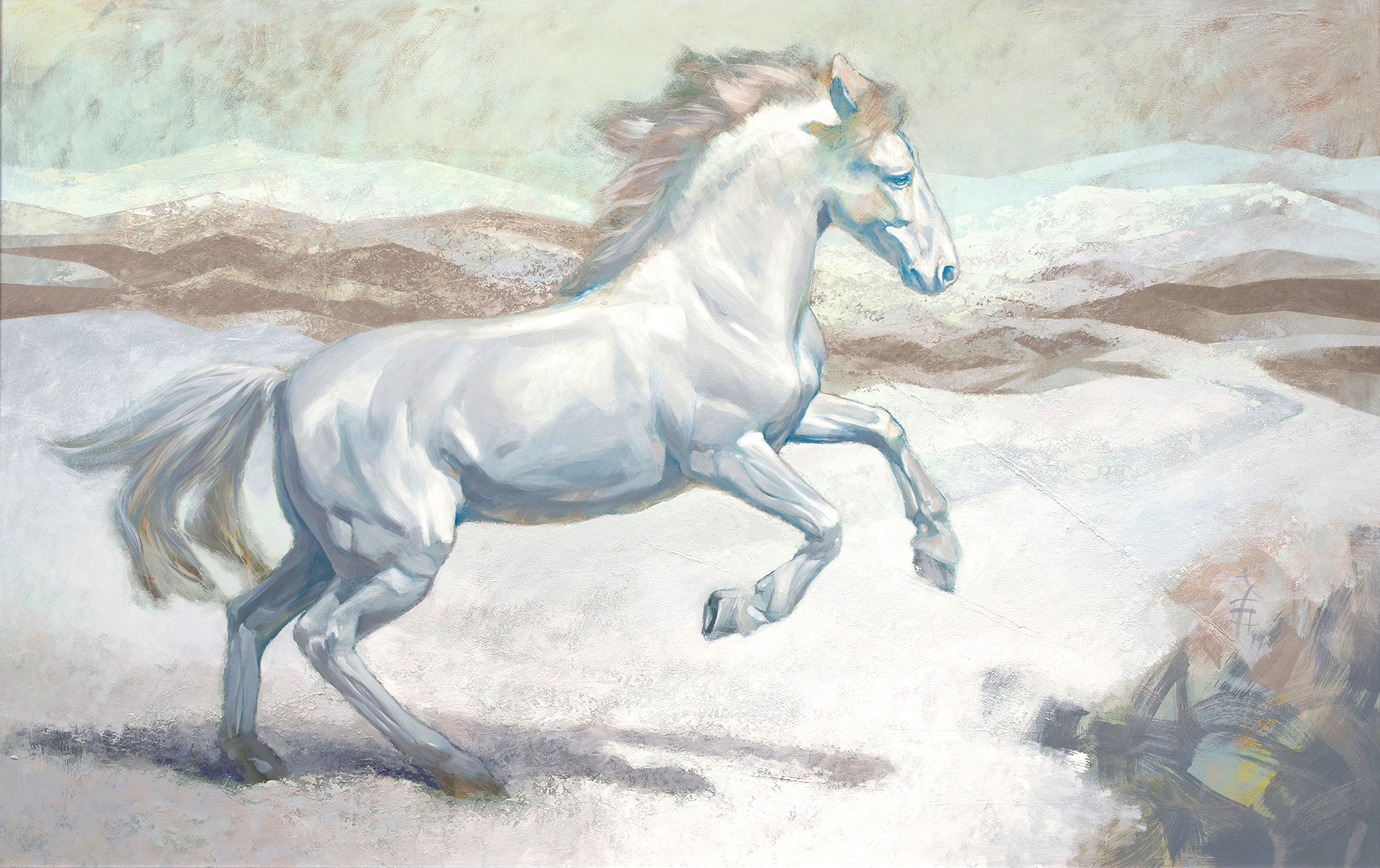 150x95 cm, acrylics on board, 2019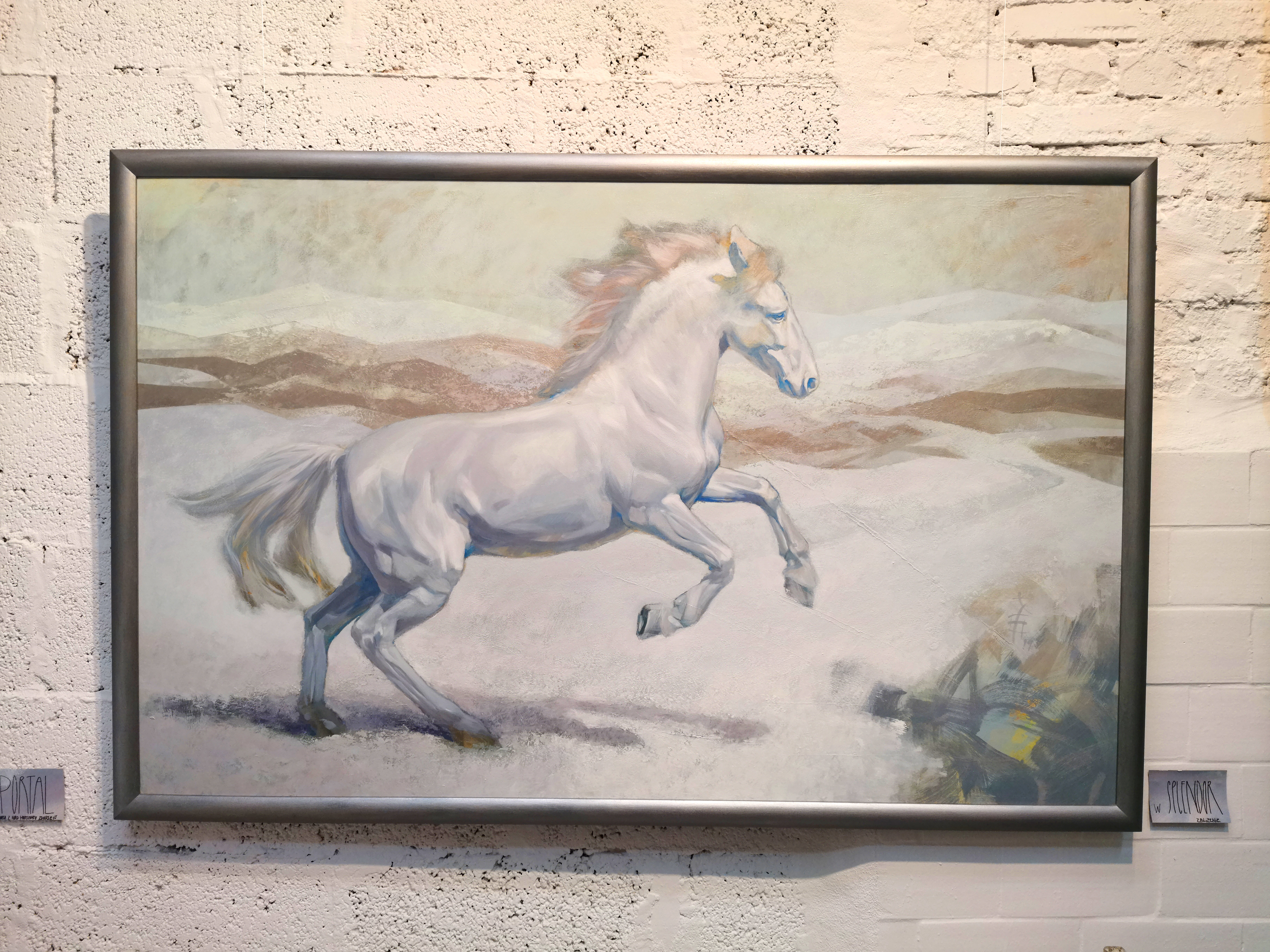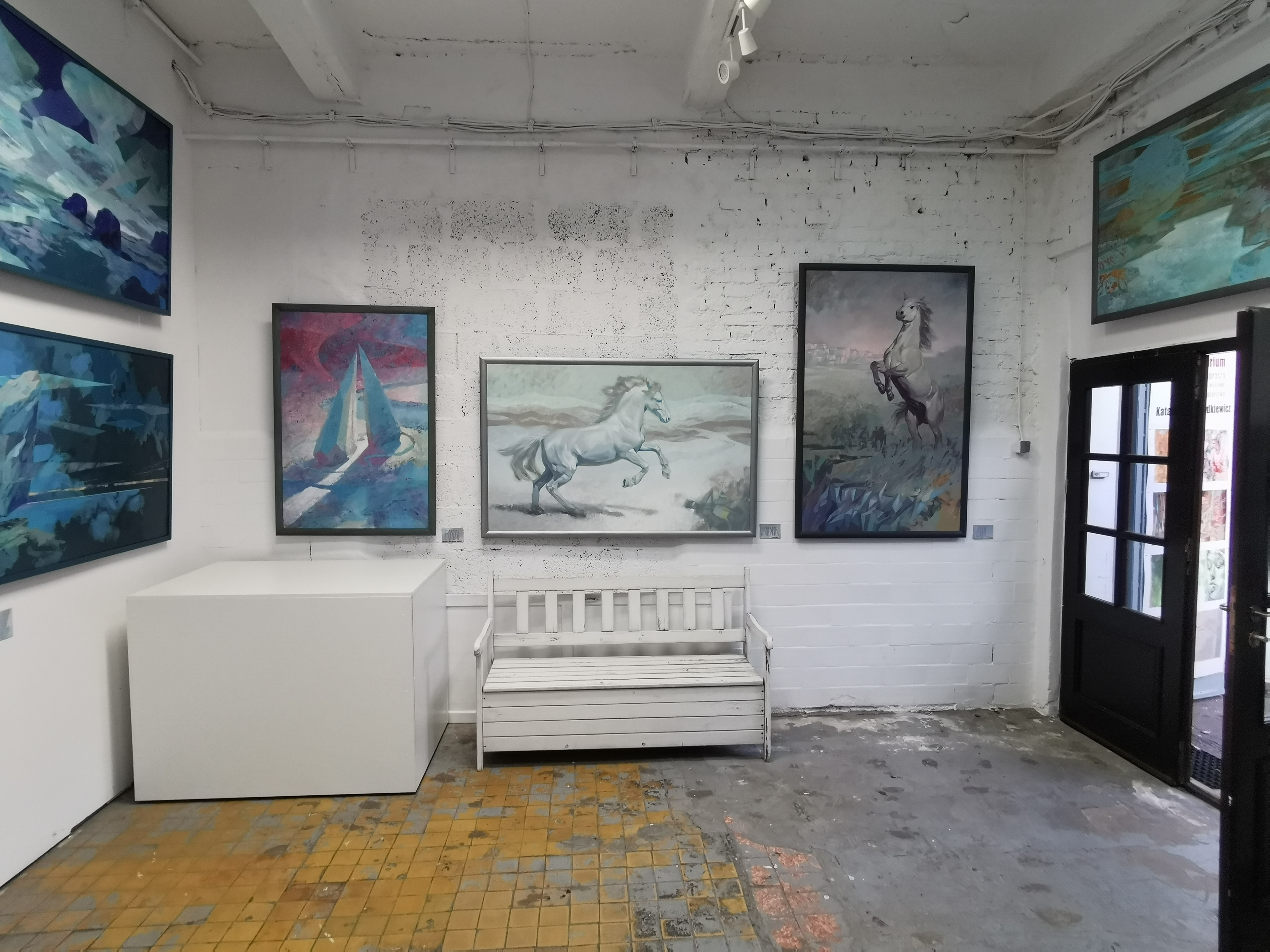 Part of "Approaching" series illustrating a special moment just before the start of a new painting project. It reflects a process in which many experiences, sensations, thoughts, effects of exploration are getting closer and closer to each other, almost forming a new entity, the new world is almost emerging.
Część cyklu "Zbliżanie się" ilustrująca szczególny moment tuż przed rozpoczęciem nowego projektu malarskiego. Odzwierciedla proces, w którym wiele doświadczeń, wrażeń, myśli, efektów eksploracji zbliża się do siebie, niemal tworząc nową istotę, nowy świat prawie się wyłania.